< Back to news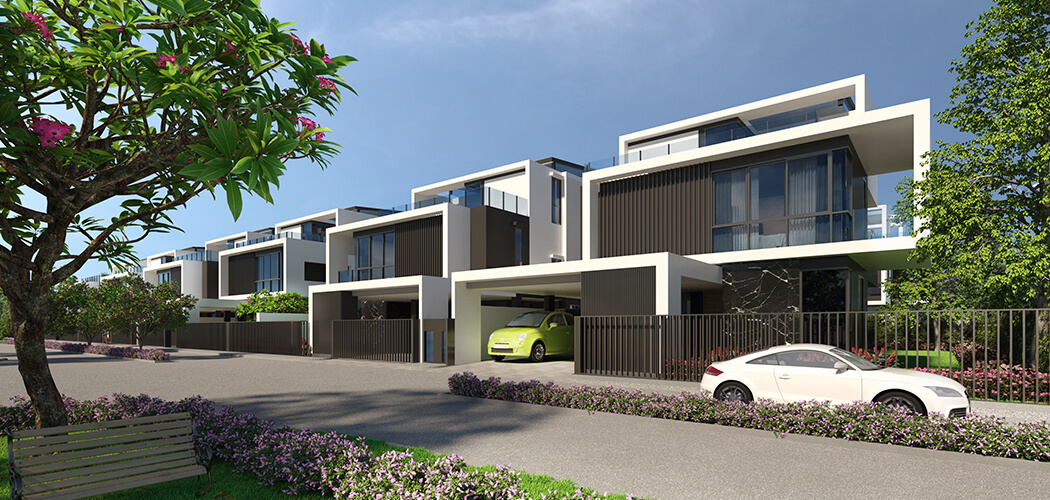 Banyan Tree Group Nurtures Growing Residential Community With Launch Of Laguna Park Phase Two
September 7, 2018
BANYAN TREE GROUP NURTURES GROWING RESIDENTIAL COMMUNITY WITH LAUNCH OF LAGUNA PARK PHASE TWO
New phase to include 18 Townhomes and 12 Villas for long-term resident families
Banyan Tree Group is about to launch a new Laguna Park Phase Two following the sell-out success of its stage one counterpart which sowed the seeds for an ever growing family community in Phuket's most desired residential neighbourhood.
Nestled amongst tropical greenery, the gated estate is located adjacent to Laguna Phuket, the multi-award winning integrated resort complex along a three-kilometre stretch of pristine beach at Bang Tao Bay. The 1,000-acre expanse of landscaped tropical gardens comprises deluxe resorts, luxurious spas, residential developments, and an 18-hole golf course.
Laguna Park 2 is situated a short 20-minute drive from the recently expanded Phuket International Airport. Phuket is one of Asia's premier beach destinations. Apart from the beaches, the island is a mature and livable destination with strong infrastructure, modern shopping centres, world class private hospitals and international schools.
The 30 contemporary-styled Townhomes and Villas provide spacious living areas in a gated environment which will include 24-hour security, recreational and communal facilities and professional property management services by Laguna.
Townhomes and Villas
Ideal for families, couples, or even single professionals who appreciate ample living spaces, the three-storey Townhomes at Laguna Park offer two to three bedrooms and an average of 220 sqm of space to live, work, play and gather.
For added privacy of a standalone residence, the three-storey Villas offer generous spaces for larger families with larger land plots averaging 375 sqm in size. Villas come with three to five bedrooms, as well as multiple living spaces and maid's quarters with a separate entrance.
Both the Townhomes and Villas come with a private garden and homeowners have the option to add a multi-purpose room to complement their lifestyle. Villas also come with the option of adding a swimming pool in the back yard for the quintessential touch of tropical luxury.
Complete community infrastructure
The comprehensive facilities at Laguna Phuket make it one of Asia's finest resort complexes allowing residents to enjoy access to amenities and facilities which include swimming pools, sports facilities, shopping village with a 24hr convenience store and medical centre.
Right at the doorsteps of Laguna Park, homeowners can enjoy all the upscale leisure pursuits that have given Laguna Phuket its reputation as a world class leisure destination. These include a collection of deluxe resorts, the renowned Banyan Tree and Angsana Spas, 30 restaurants and bars including Xana Beach Club, and Laguna Golf Phuket, an 18-hole championship course. A fleet of luxury speedboats available for private charter from a dedicated tours operation awaits to take residents on an offshore excursion.
An inter-resort shuttle bus and ferry boat services makes everywhere in the complex easily accessible. There's always a buzz in the community with regular sporting and cultural events such as the annual marathon, triathlon, golf tournaments and cultural festivals.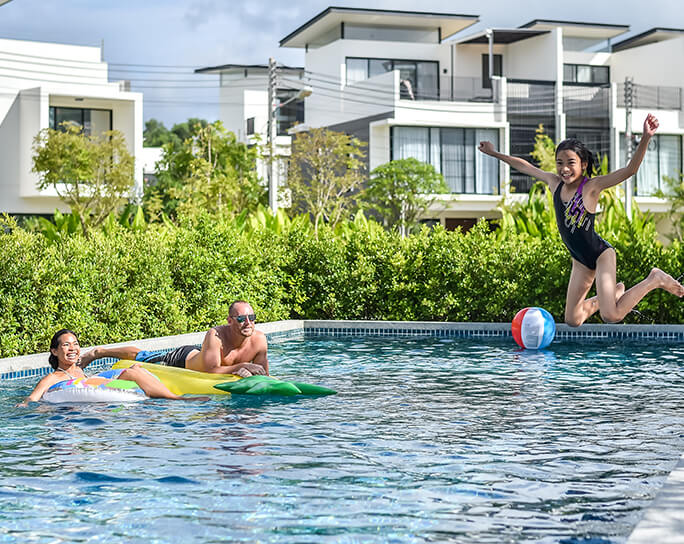 One-stop management services
Laguna Park provides a full range of property management services and support to residences. A dedicated and experienced team offer a one-stop convenience with services including estate management of the common areas, and property management of individual properties including housekeeping, pool, maintenance, and pest control services. Rental services also provide owners of non-hotel managed residences with the ability to generate a rental income from their property when not in residence.
Community benefits with a global reach
A world of privileges and rewards awaits all Laguna Park homeowners, including complimentary membership of The Sanctuary Club, which offers a range of discounts, privileges, invitations to special units and hotel openings within Laguna Phuket and across the Banyan Tree network worldwide.
Residents of Laguna Park also receive complimentary membership at Laguna Phuket Golf Club, voted "Thailand's Best Golf Course" by World Golf Awards. This 18-hole par-71 championship course is a challenge for all levels of golfing enthusiasts and is beautifully set among scenic lagoons and coconut groves, with a dramatic backdrop of the surrounding mountains and the Andaman Sea.
Laguna Park 2 – International launch in Hong Kong
Date: September 15th – 16th , 2018
Time: 11 a.m. to 6 p.m.
Venue: Di Room, 7th floor, The Landmark Mandarin Oriental Hong Kong
Address: 15 Queen's Road Central, Central, Hong Kong
For more information, or to arrange a private inspection please contact info@lagunaproperty.com
Latest News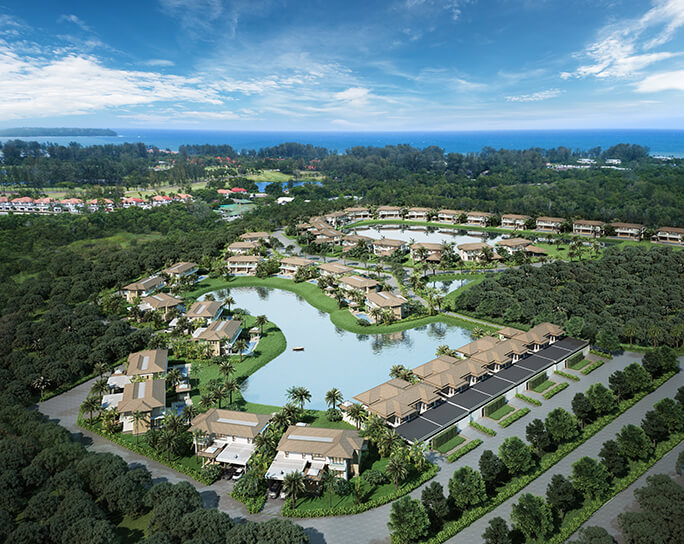 Laguna Property releases new collection of lagoon-facing Laguna Village Residences in Laguna Phuket
August 23, 2018
16 new pool residences added to a residential enclave in award-winning integrated resort
Read more >